Electric door mirror switch suitable for the 450 fortwo, 452 roadster and 454 forfour
Starter Motor suitable for all models of Smart Fortwo (450) 1998-2007 or Smart Roadster.
Cruise Control additional wiring
Smart Roadster Brabus LHD MAIN WIRING HARNESS most complete wiring harness with wiring / connectors for : seatheating airconditioning fog lights auto light/wipers power steering only for left hand...
New Smart Roadster Antenna suitable for UK and Europe.
New Smart Roadster trip computer & switch panel face & frame for re-location of the switches 
Key fob three button including electronics + blank key blade for Smart Fortwo 450 & Roadster 452  Comes complete with a blank blade ready for cutting at your local key cutting store; these fobs...
New gear selector motor actuator for the 452 roadster and 450 fortwo models.
Requires further programming to activate cruise control (additional cost involved).
ignition coil for any smart roadster / fortwo 450 motor economy edition
OEM Genuine Smart Roadster heater blower switch repair wiring harness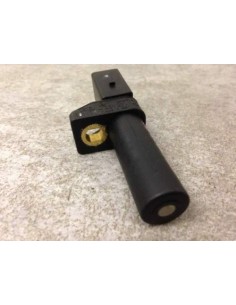 Speed Transmitter (RPM Crank Sensor)  FOR SMART ROADSTER 452 AND FORTWO 450 599cc 698cc 
501 t10 w5w capless bulb holder and wiring  repair set  sold individually 
Interior button switches for all smart roadster 452 models. sold individually.
Smart Roadster 452  or ForTwo 450 or ForFour 454 cigarette lighter genuine smart lighter only
75 amp needed for all 698cc fortwos and Roadsters and 599cc with air-con