Smart Roadster 452 interior door handle knob cover flow silver fits all roadster 452  models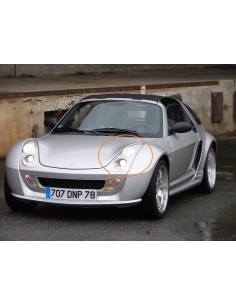 Smart Roadster headlight surround ready to be painted - left side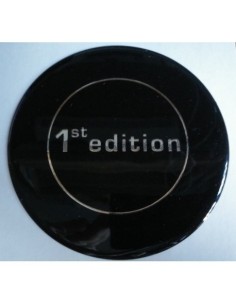 Striking 1st EDITION highlight finer points of detail on the vehicle. Lend the smart an exclusive touch. Perfect fit for straightforward application.instructions included.
Smart Roadster Dashboard Front Ring Instrument Cluster speedo Brabus aluminium matt anodised look
Genuine Smart Brabus Monoblock VI Wheels Finish: Silver | Polished Surface Front Wheels: 7Jx17 ET20 Rear Wheels: 8Jx17 ET-15 Caps: centre caps included Check with us for shipping options and costs.
Boost gauge & temperature gauge trim highlight rings. Various styles available. Brabus carbon look
Smart Roadster Brabus rear middle section conversion kit Exact fit, easy to install by bonding in place. Factory-primed, may be painted over in any colour.Perfectly tailored to the smart roadster...
Xclusive stickers  that fit either side of the car in front of the wing mirrors. Sold individually.
Alternator Belt for all 450 smart fortwo petrol (1998 - 2007) & 452 roadster. Smart A0009933396
 Smart Roadster Brabus tacho speedo cover black leather fits all roadster 452  models
Right-hand drive ONLY Perfect fit for the footwell in front of the driver and passenger seats, designed to match the vehicle's interior and offering protection for the driver footrest. The floor...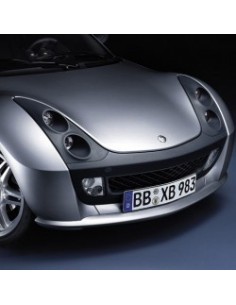 Front spoiler in environmentally-friendly polyurethane foam. Factory-primed, may be painted over in any colour.Accentuates the characteristic front view of the smart roadster and the smart...
 Brabus Side Skirt  Factory-primed, may be painted over in any colour
Smart Roadster Brabus 452 aluminium sport pedals  Made of solid, matt brushed aluminium, it enhances the sportiness and elegance of the interior  suitable for both LHD and RHD roadsters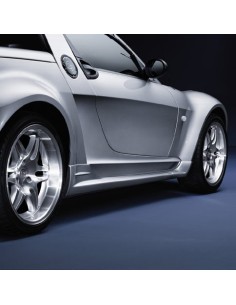 A pair of Brabus Roadster Side Skirts, that will instantly freshen and update the look of your Roadster or Roadster Coupe.   Complete kit, ready for first fitment  Factory-primed, may be painted...
Smart Roadster Brabus Dashboard JET OUTER flow silver