VACUUM LINE FROM PRESSURE REGULATOR TO INTAKE PIPE for any Smart Roadster & ForTwo 450 
Replacement ECU, this is the one found in the engine bay on the side of the air box. Special order only (Please supply us with your VIN / chassis number) - item is non-returnable.
Smartmods air filter for Fortwo 450  models and Roadster 452. The thick 2 layer construction is the largest air filter you can get for the 450 and Roadster standard air box. The large size gives a...
14 Sump Bolts for fitting the sump oil pan of the smart fortwo 450 and smart roadster 452 models
This car cover is water resistant yet breathable to allow damp & moisture to escape. Features double stitching for strength, non-scratch latest generation material in a silver colour and is...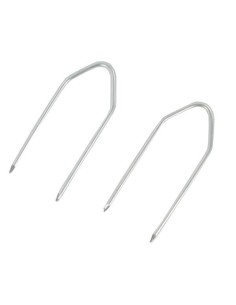 1 pair of Car Radio Removal Tools Keys for round key holes Compact and easy to use radio removal tools. Release your original SMART Grundig radio from the security cage. These radio removal tools...
Smart Roadster 452 Fuel Flap Central Locking Solenoid Actuator
Dunlop Antifog cloth JUST ONE WIPE KEEPS WINDSHIELDS AND MIRRORS FOG FREE.  PREVENTS INTERIOR ICING, PREVENTS CONDENSATION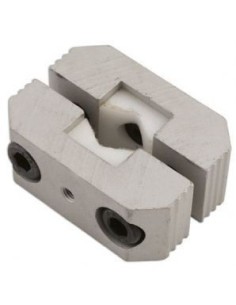 Suspension Clamp to secure the front strut for the removal of the top nut. Designed to lock a McPherson Strut in its fully extended position when changing the springs This tool is particularly...
Standard cabin air filter for all smart Forfour and smart Roadsters  specifications Filter Type: Carbon Filter Length (mm): 203 Width (mm): 178 Height (mm): 40 Other manufacturer codes Bosch R 2434
New life for your vehicle's battery: checks, charges and revives your battery – even if it's totally flat.  Adapted to your smart's electronics.  
Genuine smart roadster 452 fuel filler screw cap
Key fob three button housing with  Blank Blade for Smart Roadster 452 and Smart Fortwo 450 colour: black  Simply take to your local cobblers to have cut for that that spare emergency key blade or...
Genuine smart fortwo 450 & roadster 452 fuel filler screw cap retaining strap
Sump Pan Gasket for the smart fortwo 450 and smart roadster 452  models
Genuine Smart Fortwo 451 fuel filler screw cap will also fit smart for2 450