Finish off your axle tube openings with these decorative ends.Very easy to fit, 5 minutes maximum and comes with the all the tools you need.These are made of a tough plastic. The plastic is wipe...
Smart roadster roof repair kit. Drive cables kit for the folding roof. Consists of 2 cables and fixings to repair failing soft top.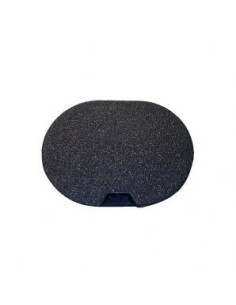 Smart Roadster towing eye cover black suitable for front and rear bumper colour: black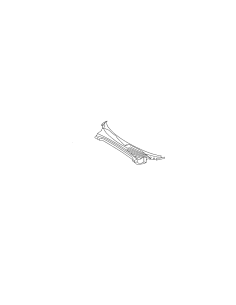 New Smart Roadster 452 fresh air intake panel  LHD or RHD
Smart roadster folding roof  rear catch set - left and right  Locks the folding roof closed from the rear just behind the top of the headrests. Sold as a pair.
Xclusive stickers  that fit either side of the car in front of the wing mirrors. Sold individually.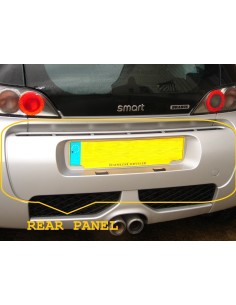 Smart Roadster rear smooth Centre Section  colour: ready to be painted
 New Genuine Smart Car Trunk Lid Emblem Rear Hatch self-adhesive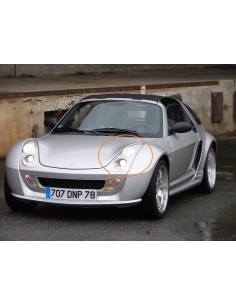 Smart Roadster headlight surround ready to be painted - left side
Genuine smart roadster 452 fuel filler screw cap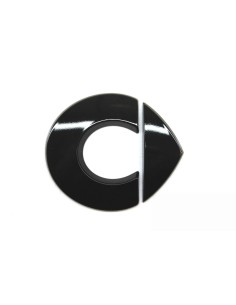 NEW Genuine Logo / emblem for bonnet Black to fit: - ALL SMART MODELS. self-adhesive
Travel case trolley: Staying on top. Easy to attach to the rear luggage rack of the smart roadster, but difficult for thieves to remove, since it is secured to the rear of the vehicle with spiral...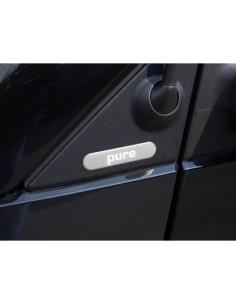 Stickers of  that fit either side of the car Sold individually.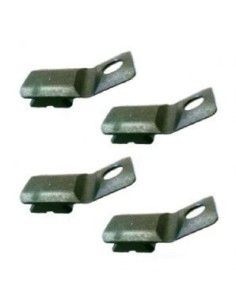 Smart Roadster Roof Dovetail Retaining Clip (set of 4)
Smart Roadster headlight surround in silver flitter -right side
Smart Roadster 452 Fuel Filler Flap Cover  NEWEasy to fit, includes frame & flap complete with the single dummy screw on the bottom edge